Posted by FunkyPlaid | Filed under Meta
I've a pervasive feeling of optimism today, always a welcome companion in the midst of a strange, meta-existential ambivalence about future, economy, politics, technology, and romance. In the whole of things, every aspect of life is simply gorgeous. This doesn't preclude sweeping bouts of The Angst from pressurizing my ventricles on both sides at the most inopportune moments, however. I catch myself sighing quite a bit sometimes, perhaps an autonomic reminder to be here now, when all is well and delight is easily reachable. I'm a delight addict, though, and a thankfulness junkie, as well. These disorders, coupled with my Taurean task-orientation and self-imposed project inundation, make a fine brew of emotional prevarication. It's been this way for years. Busy, happy, appreciative, and still always looking for fulfillment – but never feeling fulfilled. Try everything. Do something, more than one somethings. Stop being so serious already.
The optimism might have been brought on by this wonderful San Francisco day. A balmy sprummer has effused across the city, and as much as I like to think of myself as a dramatic weather whore, I can't deny that the warmth makes my toes uncurl and my back muscles untense. I enjoyed being in the thick of the bustle today, running through the little rituals that bring comfort when I'm able to shut out stress and anxiety from the everyday grind: lunch with a book at my favorite crepery, grocery shopping, paying the bills. Feels good to take care of yourself, to find joy in the act of maintenance and upkeep. It might have been the day that brought me this optimism.
It might have been the first manual watering of the year, climbing up on plaster facade features to untangle lavender passion flower vines in the front of the house, blankets of California poppies thrusting forth from the carpet of weeds just below their heads on either side of the driveway. A visit to Trader Joe's (The SnackWagon) is the perfect preparation for a small gathering of newer friends planned later in the evening. I've been taking extra time for friends lately. I don't often feel I deserve the wonderful people in my life, but there's no way in hell I overlook any aspect of their qualities or their beauty.
I love the cat. Never met an animal who was so head-forward. He spends most of his existence with his nose pressed firmly in my eye socket. His comfort, perhaps. Lately, he's taken to perching on my right shoulder, like a monkey, when I'm trying to read. I should teach him to dance for pocket change. Portable organ be damned.
Dropped my PowerBook earlier in the week, which resulted in a severe loss of hinge. Before this year, I would have peed myself with mortification, but the great amount of money I've invested in the store means that the business was able to afford me a suitable replacement – a new MacBook Pro. The smell of Apple's machinery makes me happy. It, also, makes me feel optimistic, and those first two weeks with a new computer is filled with getting-to-know-each-other tweaking and organizing. Spring cleaning on many levels – good-bye to files no longer needed, archiving of pictures and music and pornography still desired but not necessary for the day-to-day. I'll be updating the desktop machine as soon as the new Intel towers are announced. Can't happen a moment too soon, as the ol' G4 only starts up once out of every ten attempts.
Was a pleasure and a privilege to finally meet no_mans_land, on her whirlwind West Coast tour before heading back home to NYC. With enough conniving and convincing, it shouldn't take too much more to ensure she migrates to the left in the near future. It's obvious when someone is ready for big change, and, as we discussed on brief, chilly walks to and from the mighty Poleng, that itching sense of impending adaptation is filled with creativity and optimism. Anticipation of goodness and greatness is life's tonic. An apéritif to the happenstance. Sarah has been gracing our Ixmae with some fabulous music suggestions, and she's clearly bound for great things with her lexical perspicacity.
At a recent industry conference, I met with the country's largest games distributor for a meal and a whine about certain terrible business practices. We're fast becoming friends with their sales manager, who is a great personality and a font of wisdom, as well as a fine soundingboard and a cistern for our idealistic industry angst. As for geekery, everyone is currently hog wild for the new A&A War at Sea miniatures, with which we're having a blast at the shop. Playing with toy boats is hard work, believe it or not, but we manage to keep up the enthusiasm with a complete factory set, gifted to us through Alliance. Much to their dismay, I took a sly opportunity to float the Scharnhorst in a Chevy's margarita, thereby securing our ownership of the set. She still smells of passion-fruit.
Also, coming in the near future for those who are interested, I've nabbed a store blog, where you can see a preview of our new logo and branding, masterfully rendered by Evan.
The new line-up of Dynamophone artists is terribly exciting. We'll be updating the website in the next few days to announce some of the projects, but for now, there's some good info on what's been happening with us on the excellent Textura webzine, this month featuring a profile of the label and three reviews. Next up: a series of limited-edition, hand-made treats with exclusive music from Dynamophone artists and beyond. We call them Parcels.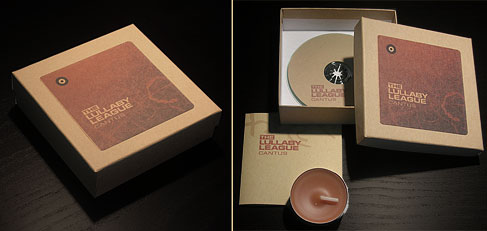 It was huddled around a dinner table filled with food that parts of my family gathered just the other day. We're not good Jews. In fact, we're simply hungry people who don't have much in common with Jewry at all. Least of all, me. The new, modernized Haggadahs are getting plain stupid, as now the term 'Lord' is being eschewed in favor of 'Hashem', for the sake of non-formality and the refutation of gender ambiguity. I'm sure if there were a god, he (or she) would tell those fuckers to deal, yo. Doesn't matter what you call me, dawgs, you're still blowing your shit up in my name, and that's DUMB. Regardless, the evening gave me an opportunity to spend time with my uncle, the real patriarch of the family since the grandfather has been gone. He assumes his position with kindness, generosity, and good humor, and I grow closer to him as the years roll on. He's another man who has done a thousand things, all of them with no regrets. I can see a silent appreciation that my father has for him, the little brother to the big, much like the relationship between my own brother and me. In both situations, I think, there's been too much discord and not enough fleeting time spent, both of these things giving way to the seasoned realization that the past is just the past. This is what the night afforded me. That, and the awesome opportunity to actually use the term 'Matzo Nazi' at the dinner table. Oh, the irony and the blasphemy.
I've taken up enough of your time. I was overdue, but there'll be more soon enough.
20 Responses to "Buoyancy."
Leave a Reply