Posted by FunkyPlaid | Filed under Artwork, Materialism, Media, Musing
I purchased a puzzle from the store last week, which is somewhat ridiculous on a couple of levels. The concept of buying product that I already own is rather odd, but it's good for the government and it's also good for us. But really, hoarding material goods at this point in my life, so very close to an international move, is downright silly. One more box to bring along? Sure! Why not? Forget about renting a shipping container; we're going to commandeer the whole godforsaken SHIP. Good afternoon, capitalism. Look what you've done to me.
This puzzle, though. It's a new one from our locally-grown Pomegranate Communications, right near us in Petaluma. We have a near-100% turn rate with them because they're so gorgeous, are of top-notch quality, and are very well-priced, to boot. Pomegranate jigsaw puzzles feature fine art from around the world and in many different periods and styles. This one in particular jumped out at me because I've seen the original on a fairly regular basis at the Legion of Honor, and it really does something to me – even considering that for many years it was in the same room as my favorite painting of all time. Every time I walk past it, José Jiménez y Aranda's Holy Week in Seville envelopes me with its almost photographic verisimilitude and first-person perspective, and for a moment, I understand History through empirical presence. One of the most difficult things for a historian to do is to pull himself out of the Now and breathe in the Then; it's almost impossible simply due to the removal of historical context and the inescapable low hum of modern subjectivity. But when I glance at this street scene, I'm there. Regardless of the fact that I've never really identified with nor experienced much 19th-century Spanish or religious art in piece or sum, I feel like I get this. Or rather, it gets me.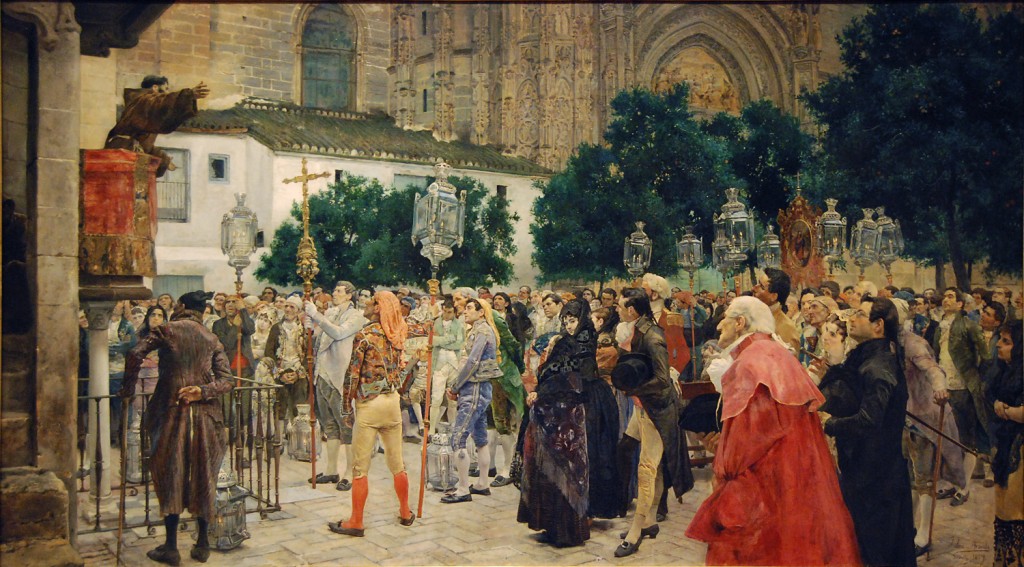 On the subject of jigsaw puzzles, I also want to mention that I think constructing them is one of the best uses of time I could possibly imagine, as long as one has the space to work on it and also well-behaved cats as opposed to ours. Over the years, I've seen hundreds of people purchasing different puzzles from us for a variety of reasons: for help to stop smoking, to stave off dementia, as a psychotherapeutic tool, to bring people closer together, as a kind of mandala to subconsciously work out other things, as cancer rehabilitation, an autism focus, and, of course, just plain entertainment. Puzzles are delightful things. We even had one made for our wedding; a massive, wooden beauty made by Liberty that our guests could piece together while socializing between drink and chat. It's a good thing that all the pieces fit together.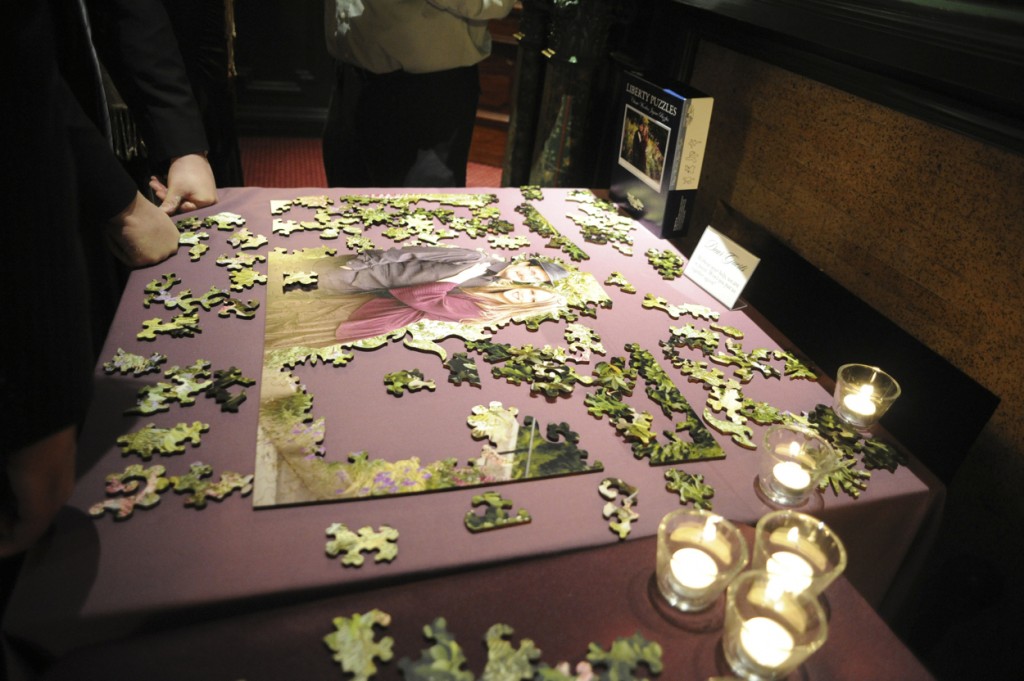 Tags: artwork, History, legion of honor, museum, painting, puzzle, San Francisco, Spain, wedding
2 Responses to "Holy Smoke"
cygnoir Says:
July 20th, 2011 at 10:55 am

What a marvelous post! I have missed your writing so much.

Angela Says:
July 22nd, 2011 at 8:34 am

Shay loves jigsaw puzzles, & I like them well enough. But (surprise surprise) we have totally different ways of doing them. ____I've found it best to let her start in her way, & then join in a bit later. Less stress all around.
Leave a Reply