Posted by FunkyPlaid | Filed under Media, Scotland, Social, Travel
With the passing of perhaps the most hectic week of my life-to-date comes a massive exhale of relief – the transition is complete. I am once again a citizen of the grandest of cities: Edinburgh, Athens of the North and many other fitting epithets – dozens, in fact – but this one is sufficient. With my life quite literally in transit by air, sea, and land, I arrived to a drizzly Scotland and the two sterling friends who first took me around this place, and have many times since then. It's almost unbelievable that I only arrived yesterday, though seeing familiar streets and many friendly faces made the time away feel only marginal. Still, yesterday is another era: one in which I had a house, a job, a car, and a routine. I had a wife and a best friend by my side every day, and two ridiculously endearing cats who vex and melt me all at the same time. And holy shit, I had a lot of stuff. These things will fill my life again, but for now, I am on vacation. It's a vacation from what I've done for a very long time, and it's a holiday from who I've been.
Example number one: I slept for twelve hours today, after weeks of packing and days of travel and hours of being whisked off to Festival shows and manymany cups of tea made with that unmistakably fresh Edinburgh water. This is the water that falls from the sky and runs in bright rivulets down the Pentlands and into my teacup, and I love it so. I slept the morning away, my subconscious not quite sure where I was or what I was supposed to be doing except calling DHL to check on my customs clearance and setting up a meeting with our new landlord to finalize the paperwork on the flat in Marchmont. Tasks are easy right now, and there are few of them that need immediate attention, which must be the valve out of which my consciousness sprayed when my head hit the pillow last night at 2am (6pm PST).
Edinburgh is gorgeous. Edinburgh is frenetic. It is malty and inviting; it is rain-slicked and cosmopolitan. It is home for me again, and soon to be for cygnoir, for which I can hardly wait. In thirty-six hours, I have been to two cafés, four pubs, two restaurants, and two shows for the last weekend of the Festival Fringe. I have mingled amongst one-million people of all ages and from all over the world. I have seen a rainbow, because they happen every day here. I have had three kinds of whisky, seven cups of tea, and a chocolate cake that almost gave me an erection. I have nearly laughed my head off, and I have been beaten at my first two games of Zèrtz, which will certainly not be my last so watch out Seth and Lara, I'm coming for you.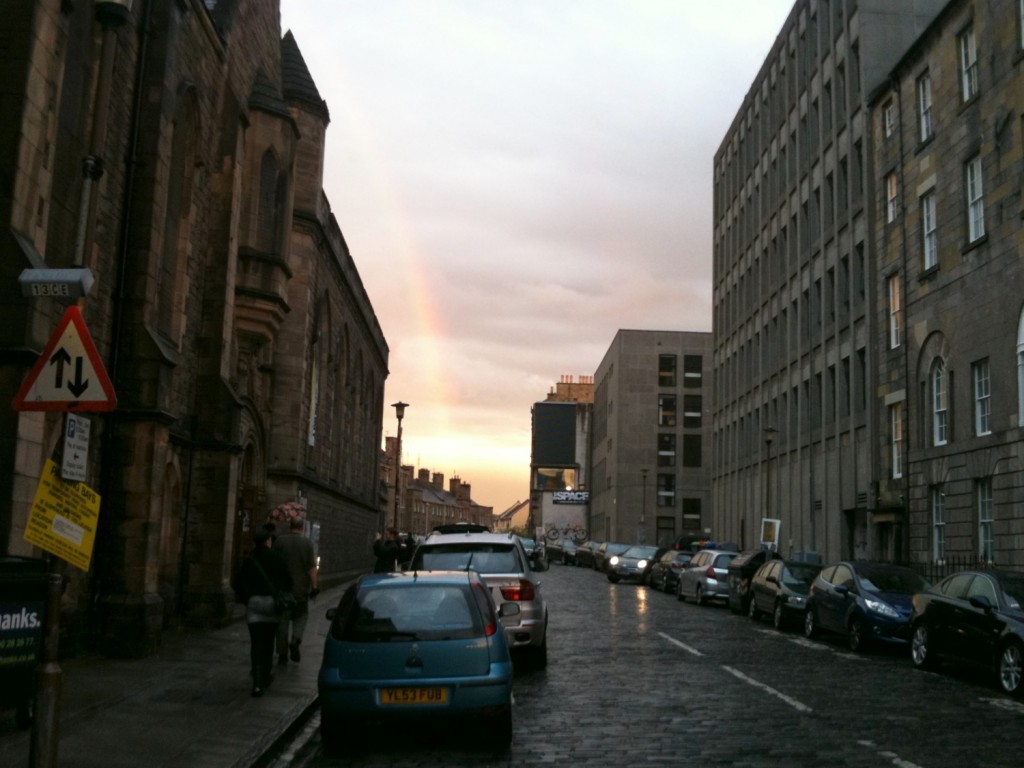 I am glad that I'm comfortable here, because I am staying a while. THAT will take some time to get used to, that idea. I am a creature of habit, of creature comforts, of comfortable routines and knowing what I'm doing and being competent at it. For the rest of the year, I will do new things in new spaces, and hope that I do not disappoint either myself or the people around me. I will decorate a new home and create comfortable rooms, halls, and beds within it. I will plant new flowers in new soil and hope that green in Scotland is a similar shade to that in San Francisco, though I really know that green is much, much greener here. I will enjoy playing games. I will write again, thank goodness. I will study, research, and collate with an eye toward implementing something unique and useful for the historical record. I will Create. I will Drink. I will thank my lucky stars that I get some real infusion of worldly culture into my daily life. And I will bundle up, even in the summertime.
I will also be doing old things in new spaces that I have not done in some time – and a few things I have not yet stopped. I will give my opinions in my workplace, perhaps now even less invited than before. I will place paint on plastic, metal, and resin, and I will swoon at tint and texture. I will drink tea until my eyes go Assam. I will dearly, painfully miss my friends and family in the States. I will reflect upon my actions in certain circumstances and regret that I had not handled things better. I will mourn for my childhood in one country and exalt at getting older and wiser in another. And I will enjoy every flavor of a place that simply must have the very best snack foods on Earth.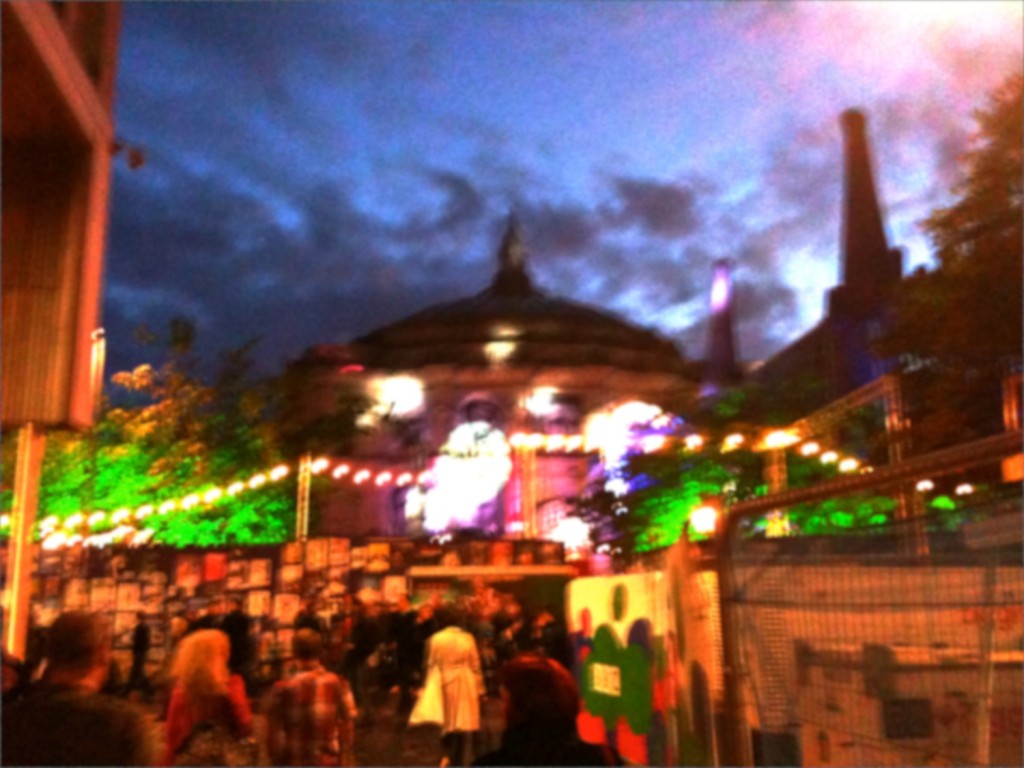 The Festival Fringe officially winds down tonight, and about half the current population of the city will go back to their homes in other places very soon, now. The autumn wind is picking up and the chill is already permeating the old stones of Edinburgh's streets and buildings; on the expansive, trampled grass of the Meadows; dripping off the cranes of the never-ending Quartermile project at the old hospital; condensation on the floor of the Mosque Kitchen and pools on the spotlights shining up on the Castle's crenellations; in my bones without my wife next to me. This is home again. This is where the new chapter begins.
Tags: Career, Edinburgh, Festival, Fringe, Home/Hearth, Moving, Plans, Scotland, Wistful
5 Responses to "The First Day of It"
Leave a Reply