Posted by FunkyPlaid | Filed under Epicuric, Frivolity
They say a picture is worth a thousand words, and I say it's often additionally worth a couple of rivulets of drool. They also say that Starbuck's is a sort of cult, and they'd be right again. I've spent most of my life not giving that mega-corporation my money – "friends don't let friends drink Starbuck's", and all that. But we're all part of some kind of cult. Pick your faction: Apple, 49ers, Anderson Valley Pinot, Iron Maiden, Hebridean wool, the Tea Party, double-glazed windows, and a million more besides. Aside from this single, seasonal pleasure, I'm not a member of the Starbuck's cadre of acolytes. But this god they're slinging, it's roped me in, like only the promise born of true faith can do. And now, we're witnessing the second Reformation in Scotland.
Tomorrow, across the UK, Starbuck's will start serving the vaunted and legendary Pumpkin Spice Latte. After requests, demands, and threats in every corner of the nation, they've finally decided that the zealous masses needed a new god, and welcome to it.
I had heard the rumors before, and I decided to take a chance and sneak into one of the 3,976 local branches to see if it was true. "I heard a rumor", I said in a very hushed tone, waiting for the queue to winnow away, "that you might be serving pumpkin spice very soon". The barista looked at me with  a combination of pride and fear before letting me know that it was, in fact, true, and also that anyone currently holding a Starbuck's card can get one right this very second. The rest of the uninitiated, teeming, bedamned masses could wait until tomorrow.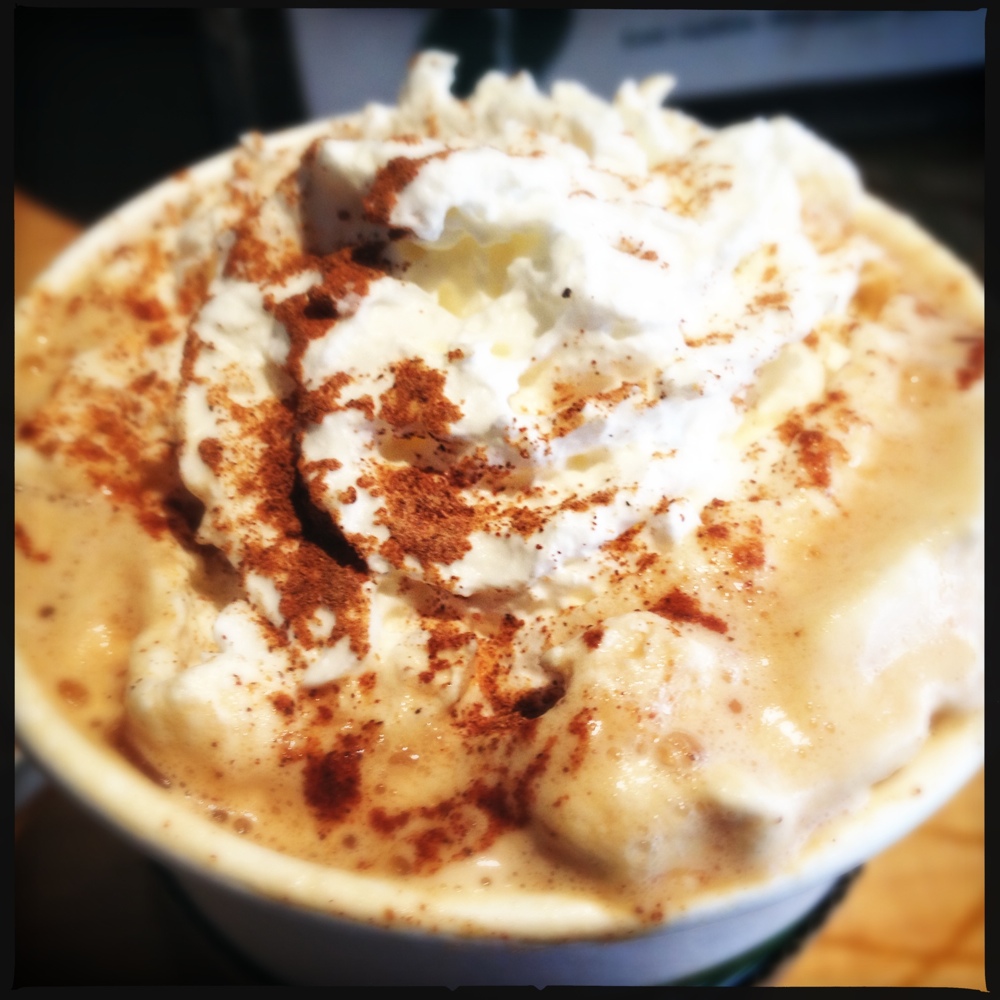 And it was then, with the fervor of the long-converted, that I threw my card at him in an attempt to fumble it right into the terminal. I even topped-up for later, to know I had done my part. Just two-and-one-half minutes later, I had my holy relic in hand. So strange to possess such a powerful tool of faith in a place that had never know what it was to truly let the light in. And those tireless Scottish baristas, with their pleasant natures and warm smiles, they made a moderately great PSL. Belief tastes pretty wonderful. It has the distinctive finish of victory. The Spice must flow!
So what's your cult?
Tags: belief, coffee, cult, faith, latte, Reformation, Scotland, Starbuck's
Leave a Reply